Mit dem Laden der Karte akzeptieren Sie die Datenschutzrichtlinien von Google sowie das Laden von Google Schriftarten.
Mehr erfahren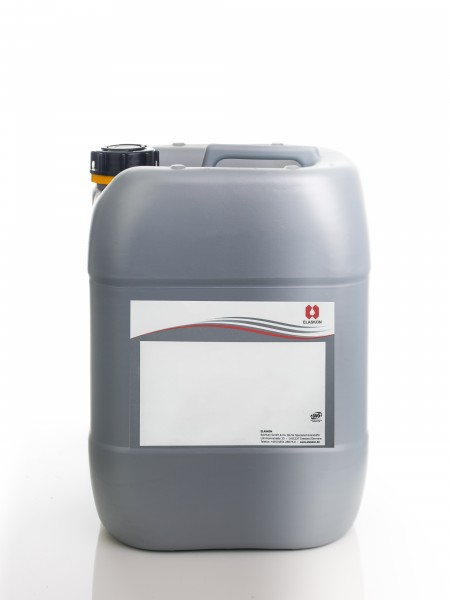 Content:
17 Kilogramm (€13.27 * / 1 Kilogramm)
Prices incl. VAT plus shipping costs
Ready to ship today,
Delivery time appr. 1-3 workdays
Bitte beachten Sie die Gefahrenhinweise zu diesem Artikel.
Mehr dazu.

Gefahrwort: Gefahr!
ist ein Nachschmiermittel zur Schmierung und Konservierung von Drahtseilen....
more
Product information "ELASKON Oil No. 60"
ist ein Nachschmiermittel zur Schmierung und Konservierung von Drahtseilen.

Eigenschaften:
Elaskon Oil No. 60 zeichnet sich durch ausgezeichnetes Haftvermögen aus. Durch eine ausgewogene Additivkombination werden die Alterungsbeständigkeit, das Druckaufnahmevermögen, die Korrosionsschutzeigenschaften des Erzeugnisses
wesentlich verbessert.
niedrigviskos eingestellt
leichte Verarbeitung
hell, transparent
sehr gute Haftung am Seil
optimaler Korrosionsschutz
Verarbeitungshinweise:
Elaskon Oil No. 60 wird in flüssiger Form angeliefert und kann durch Sprühen, Streichen, Tauchen o.ä. aufgebracht werden.
Entspricht den Anforderungen den OTIS und Schindler Vorschriften in vollem Umfang.
Lagerung:
Im geschlossenen Originalgebinde mind.1 Jahr.
Dichte (15°C) DIN 51757 0,89 g/cm³
Flammpunkt DIN EN 22719 > 200 °C
Viskosität (40°C) DIN 51562, Teil 1 17 mm²/s
Pourpoint DIN ISO 3016 -50 °C
Neutralisationszahl DIN 51558, Teil 1 0,05 mg KOH/g
Kondenswasser-Wechselklima DIN 50017 KFW i.O.
(Kesternich)
Related links to "ELASKON Oil No. 60"
| | |
| --- | --- |
| | GHS08: Gesund­heits­gefahr |

Gefahr!

H304: Kann bei Verschlucken und Eindringen in die Atemwege tödlich sein.

P331: Kein Erbrechen herbeiführen.
P301+P310: Bei Verschlucken: Sofort Giftinformationszentrum, Arzt oder … anrufen.
P405: Unter Verschluss aufbewahren.
P501: Inhalt / Behälter gemäß den behördlichen Vorschriften entsorgen.